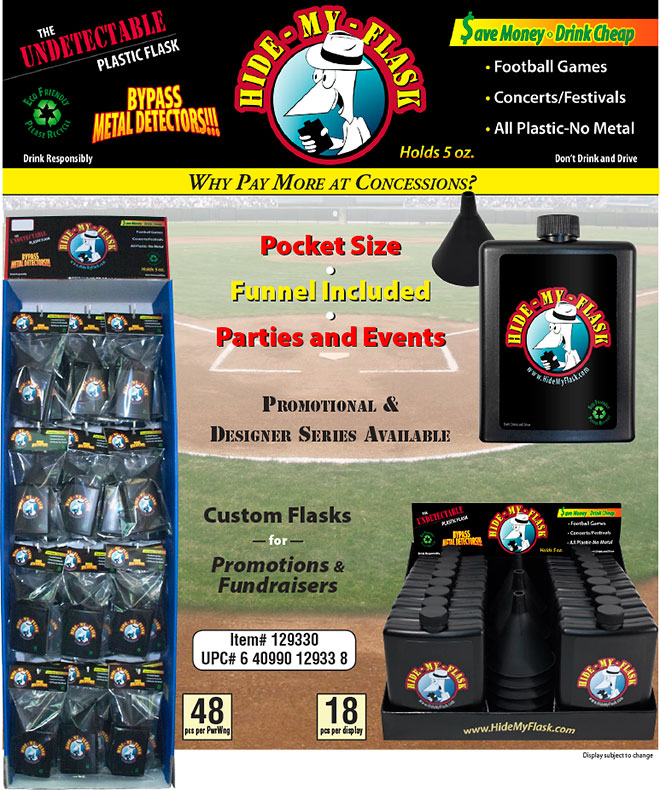 Hide-My-Flask (Plastic Flask)
Item Information
Hide-My-Flask
THE FLASK THAT GOES ANYWHERE...
Hide-My-Flask is one of the many great novelty items from HP Industries Inc. Now you can bring your drink with you. Bypass metal detectors with this all plastic flask. It's affordable and disposable. Skip the concessions and save money. Since it's all plastic, the 5 oz. flask is recyclable. However, Hide-My-Flask is durable enough to be reusable. Flasks come with a handy funnel.
Learn more at www.hidemyflask.com
Features:
• All Plastic
• 5 oz
• Funnel Included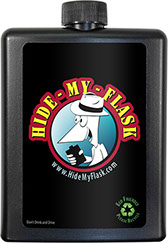 Great For:
• Beach
• Camping
• Travel
Also Available:
Designer Series
Biker • City Names • Red Solo Cup Souvenir • Tattoos • Wildlife and much more...
Promotional & Fundraising
Promote your company or organization with a customized flask.
Item Description: GM
Hide-My-Flask
Item Number: 129330
Pieces per Display: 18
Piece UPC Number:
6 40990 12933 8